....filled with Bryn's Baptism, & a service project and a photoshoot. This kind of a schedule makes me a crazy woman but for Greg it brings challenge...but it all worked out just fine.
Lets start out with the beautiful Bryn. She has been waiting for this moment for some time and I think it was scary yet exciting for her. We had many friends and family to support her...which made her feel very special. She loves to have people over and have a reason to have a party. She helped me plan the food and the setting up.
The baptism was at 10:00...we probably waited 45 min before it was our wards turn (we are the manilla 11th ward) and we were the last ones to go. Getting baptized with Bryn was Blake and Megan...and the thing that Bryn remembers most was the water was "Cold".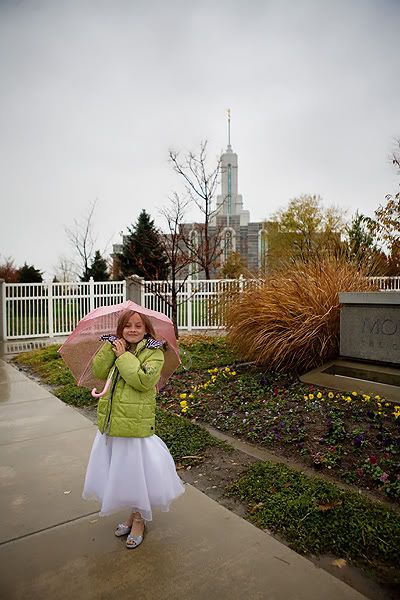 And now for the service project. Every year we as a large family plan a service project and we were in charge of it this year. My sweet friend Kelly decided to make a service project to give to the church in Kenya and sent around and email asking if there was anyone willing to give...so Greg and I decided to make this our family project this year. The best way that we were able to serve was by making the flannel boards that is needed for some teaching materials for the primary class.
We made it into an FHE night and was able to pull out 64 flannel boards and many pictures colored by the children and toys that they brought to give to the kids. We have done this for 4 years now and I think the kids are starting to catch on to the giving spirit and I love it. We are truely blessed and I hope that I will always be guided to serve were I am needed.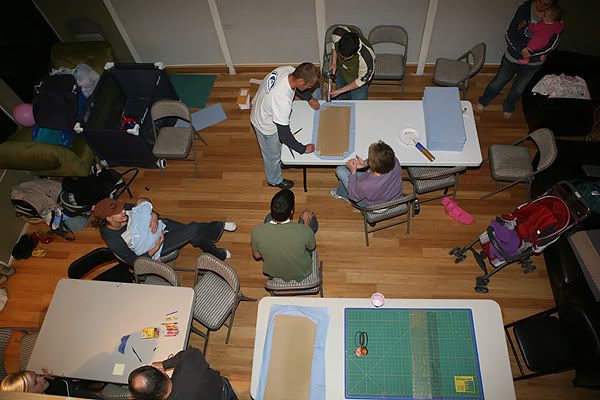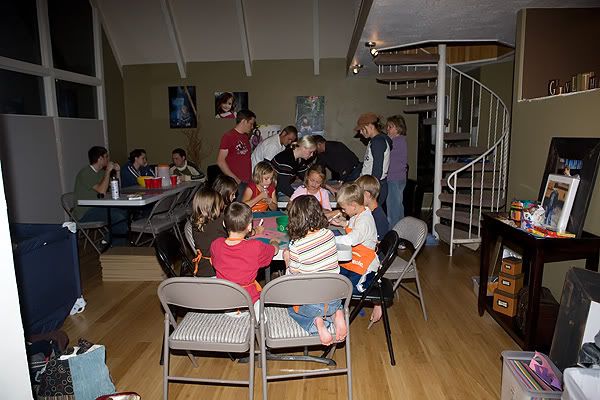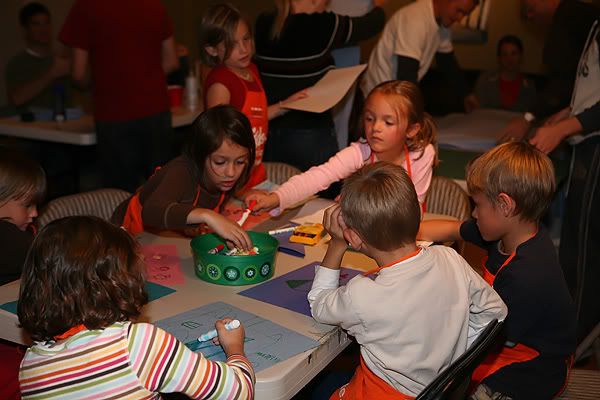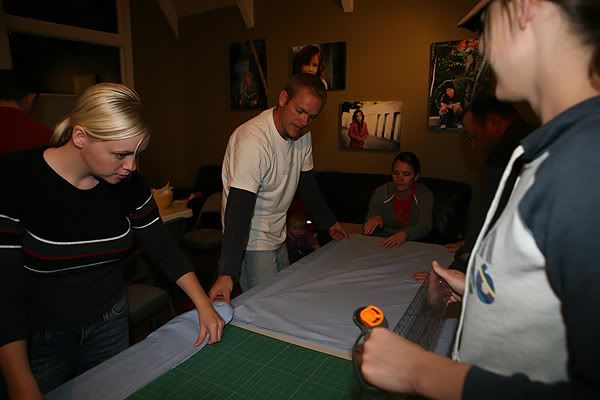 and then I had to try to get a photo of all the grandkids minus 3...ummmm that was funny!