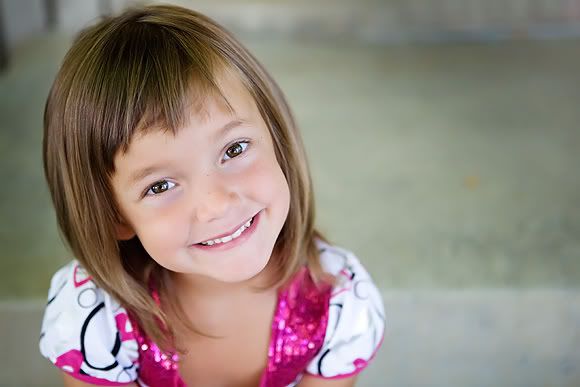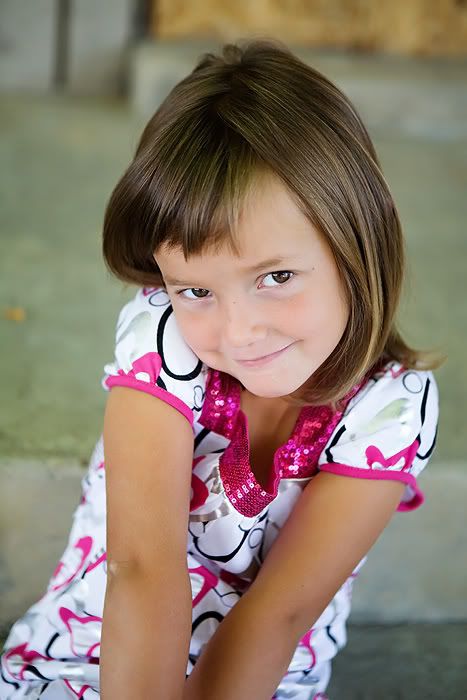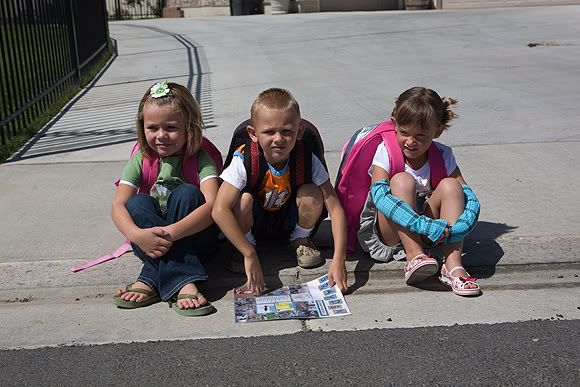 The best part is being able to ride the bus to school.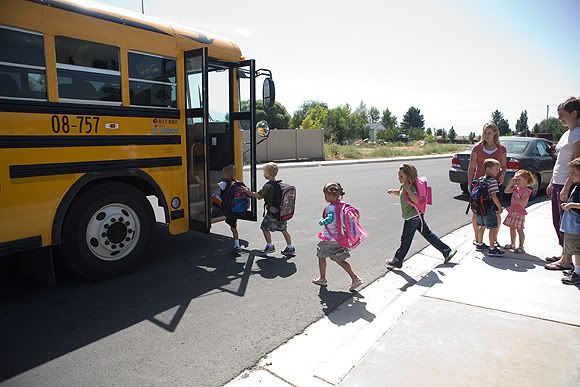 ...and 2 days ago Elyse was put on the wrong bus. It's a good thing we have so much family around because everyone was very concerned about her and trying to find her. Thank you Bryn for making sure she got on the right bus and everyone else Bryton, Baylie, Kloey, & Brayden.
Elyse started kindergarten on monday and this is how it went.
Catch the bus at 11:45 and that was close.
Off to school.
I head to D.I. to find some great deals on a chair but no luck.
While Jamie and Andrea are waiting for the arrival of the kids just to check on them.
They get dropped of late and away from the class and all the kids come running out of the bus.
Well lets say they made it just fine. It really was wierd how it all went. I will post some pictures later for the first day of school for Elyse. And as for Gabe and Bryn well they are too old for me to be taking any of these dumb pictures.